Lemongrass & Citrus Mocktail
Alcohol Free
NIO-MLC-3BOX
A punchy, refreshing tropical non-alcoholic cocktail with notes of fragrant lemongrass.
Ingredients

Alcohol free / Fruit Juices / Plant Extracts / Sugar / 100ml

Taste

Recommended for

Appetizer, Dinner
FREE SHIPPING
Buy 6 or more of any cocktail and receive free standard shipping
Cocktail subscriptions
Have your cocktails delivered every 1, 2 or 3 months
NIO Rewards
Get VIP perks like reward points, member-only offers and more.
Why you'll love it
Fragrant and delicious, our ready-to-drink Lemongrass Citrus mocktail is a wonderfully refreshing alcohol-free drink that's perfect to enjoy with friends and family any time of year. Blending together an aromatic mix of non-alcoholic spirits with the sweet flavour of Grenadine, those who enjoy a tropical twist are sure to love it! Expertly mixed in Italy, Milan.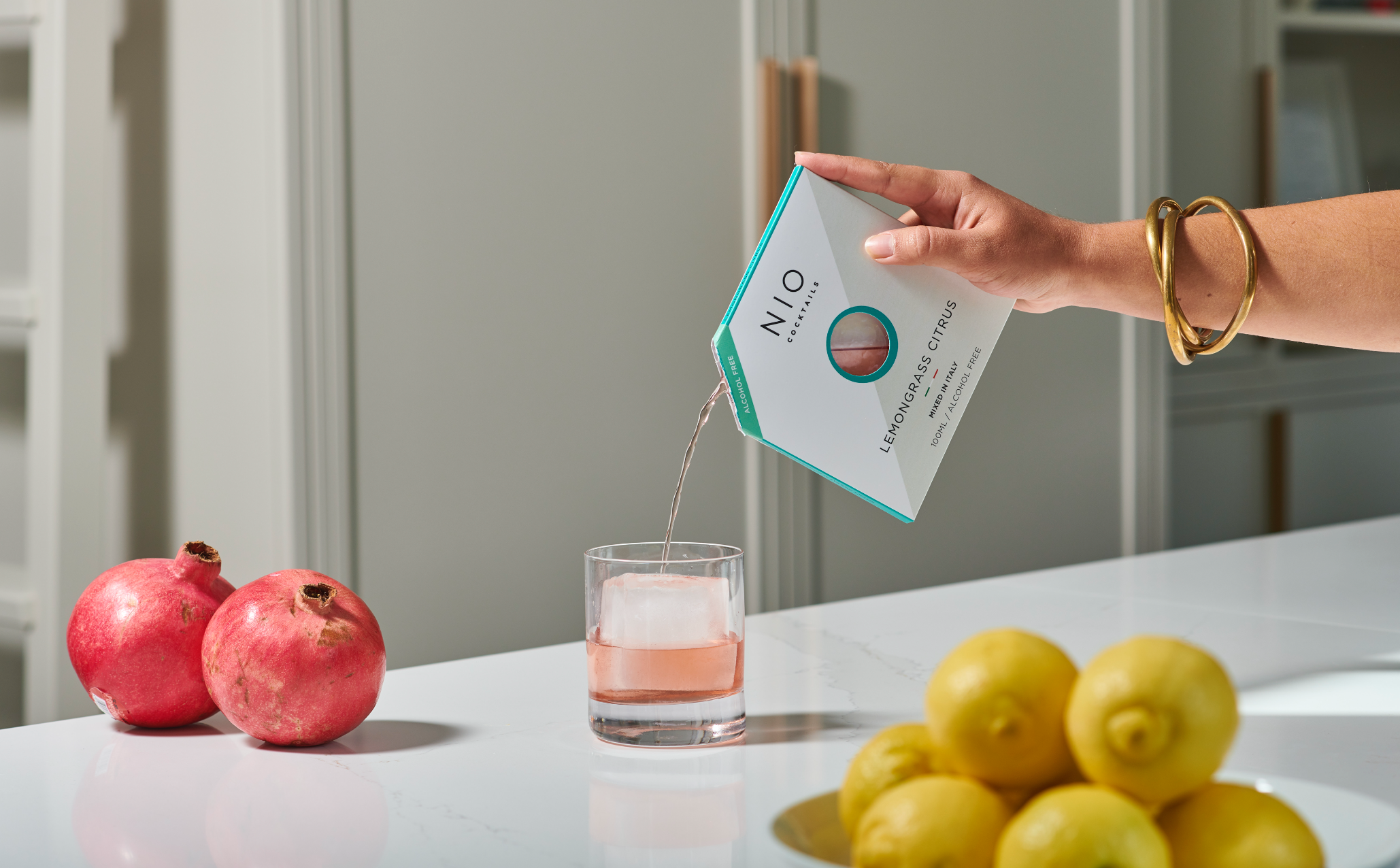 The Lemongrass Citrus's story
Lemongrass is a cornerstone of South-East Asian cooking. Known for its sweet citrus scent and a vibrant lemon flavour, it was the obvious choice when we were thinking about creating a refreshing non-alcoholic cocktail. We also wanted to give our cocktail a little tropical lift so we picked the delicious flavour of Grenadine.
Serve the perfect cocktail in one minute
Get your favourite tumbler glass
Once your glass has been filled with ice, give your cocktail pack a quick shake.
Tear off the corner
Simply pinch and tear the corner – no need to remove from the paper sleeve.
Pour over ice
Leave to stand for one minute and enjoy in good company.