Experience Cocktail Bar Tray
£49.00 (Tray Only)
NIO-EXPTRAY
Why you'll love it
Those looking to elevate their cocktail experience or festive soiree further can purchase the NIO Experience Bar Cabinet, perfectly designed to deliver a balanced mix of form and function.

A minimalist tray that sits stylishly in your home, the Experience Bar Cabinet has proven incredibly popular, so much so that we've none left. However we think you'll love our 
Experience Box
instead; this includes 5 cocktails of your choice, two NIO Cut Glass Tumblers and our XL Ice Cube Mould. Shop the NIO Experience Box 
here
.
Discover the Experience Bar Cabinet
Stylish but of course practical, the Experience Bar Cabinet is ready to be used for all your cocktail moments. A serving tray to present bar-quality cocktails, glassware, and garnish of your choosing …and ice, after all NIO is short for Needs Ice Only.
The slim-line polycarbonate bar tray features 6 slots to showcase your favourite NIO Cocktails, glassware holders to serve six round-bottomed tumblers, and a central space for your ice bucket or garnishes.
The NIO Experience Bar Cabinet measures 41cm x 28.5cm. This item is not letterboxable.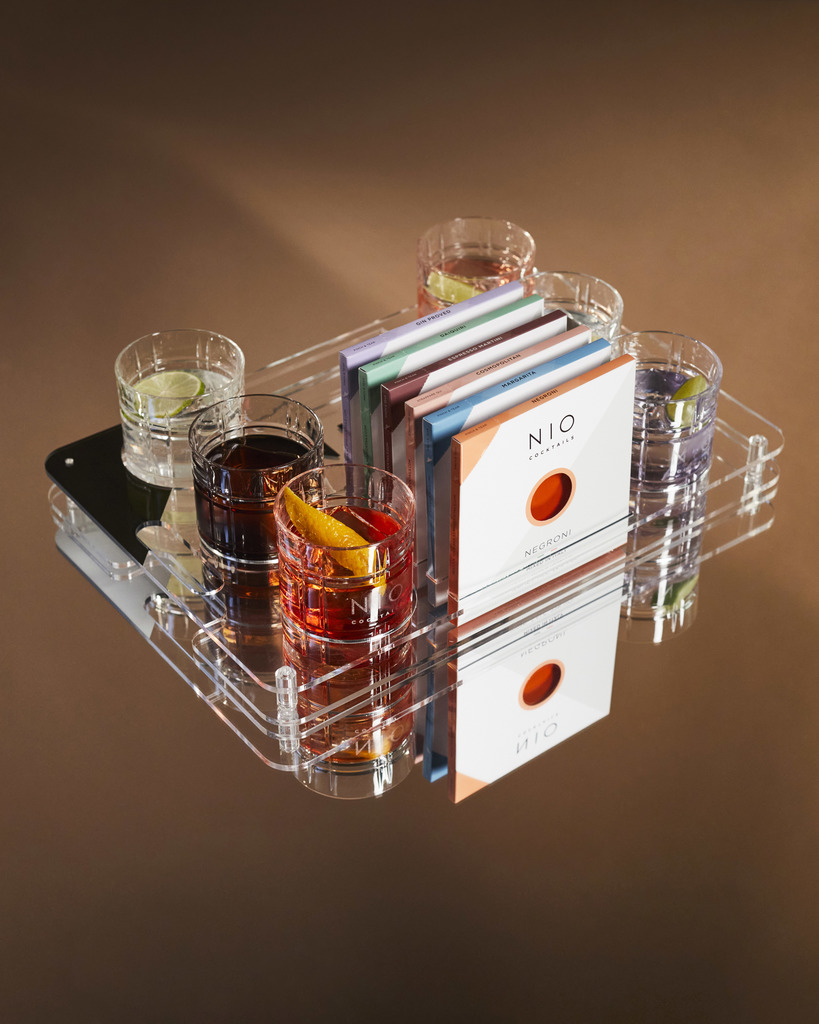 Master mixology with simplicity and style
Light and elegant, this bar tray is the ultimate accoutrement for serving your guests aperitifs or after dinner cocktails. Its minimal design means it is easy to clean, and neat to display as part of your at-home bar. Featuring slots to stand your NIO Cocktails, and an area for your cocktail preparation - this is an all in one cocktail display. Pair with our NIO Cocktail glass tumblers, and a NIO ice tray to complete the set!