Boulevardier Premixed Cocktail
NIO-BV-3BOX
Bulleit Bourbon adds a rich warmth to this sophisticated bitter-sweet cocktail.
Ingredients

Bulleit Bourbon / Cocchi Storico Vermouth di Torino / Campari Bitter / Angostura Bitters / Water / 100ml | 22.5% ABV

Taste

Recommended for

After Dinner
FREE SHIPPING
Buy 6 or more of any cocktail and receive free standard shipping
Cocktail subscriptions
Have your cocktails delivered every 1, 2 or 3 months
NIO Rewards
Get VIP perks like reward points, member-only offers and more.
Why you'll love it
A sophisticated take on the classic bitter-sweet Negroni, our premium Boulevardier combines the rich warmth of Bulleit Bourbon with Cocchi Storico Vermouth di Torino, Campari and Angostura Aromatic Bitter. With its bold flavour and vibrant colouring, the Boulevardier is a wonderfully unique cocktail. Expertly mixed in Milan, Italy.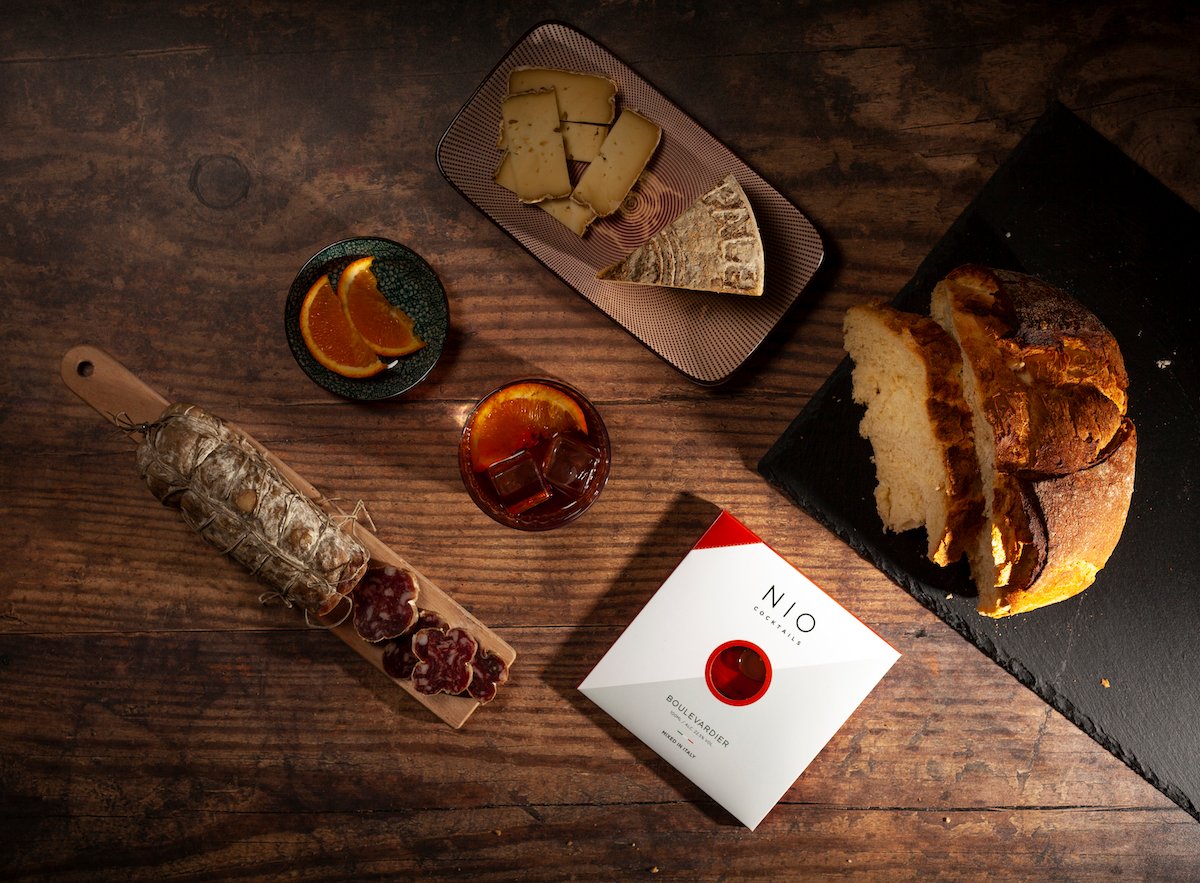 The Boulevardier's story
The Boulevardier was born at Harry's New York Bar, Paris. A regular face was American socialite Erskine Gwynn, founder of literary magazine 'The Boulevardier' and creator of the namesake drink, which was mixed by renowned bartender Harry McElhone. It's a kind of Negroni made from bourbon rather than gin, and it transports you to the polished wood and leather banquettes of the world's most legendary cocktail bar.
Serve the perfect cocktail in one minute
Get your favourite tumbler glass
Once your glass has been filled with ice, give your cocktail pack a quick shake.
Tear off the corner
Simply pinch and tear the corner – no need to remove from the paper sleeve.
Pour over ice
Leave to stand for one minute and enjoy in good company.